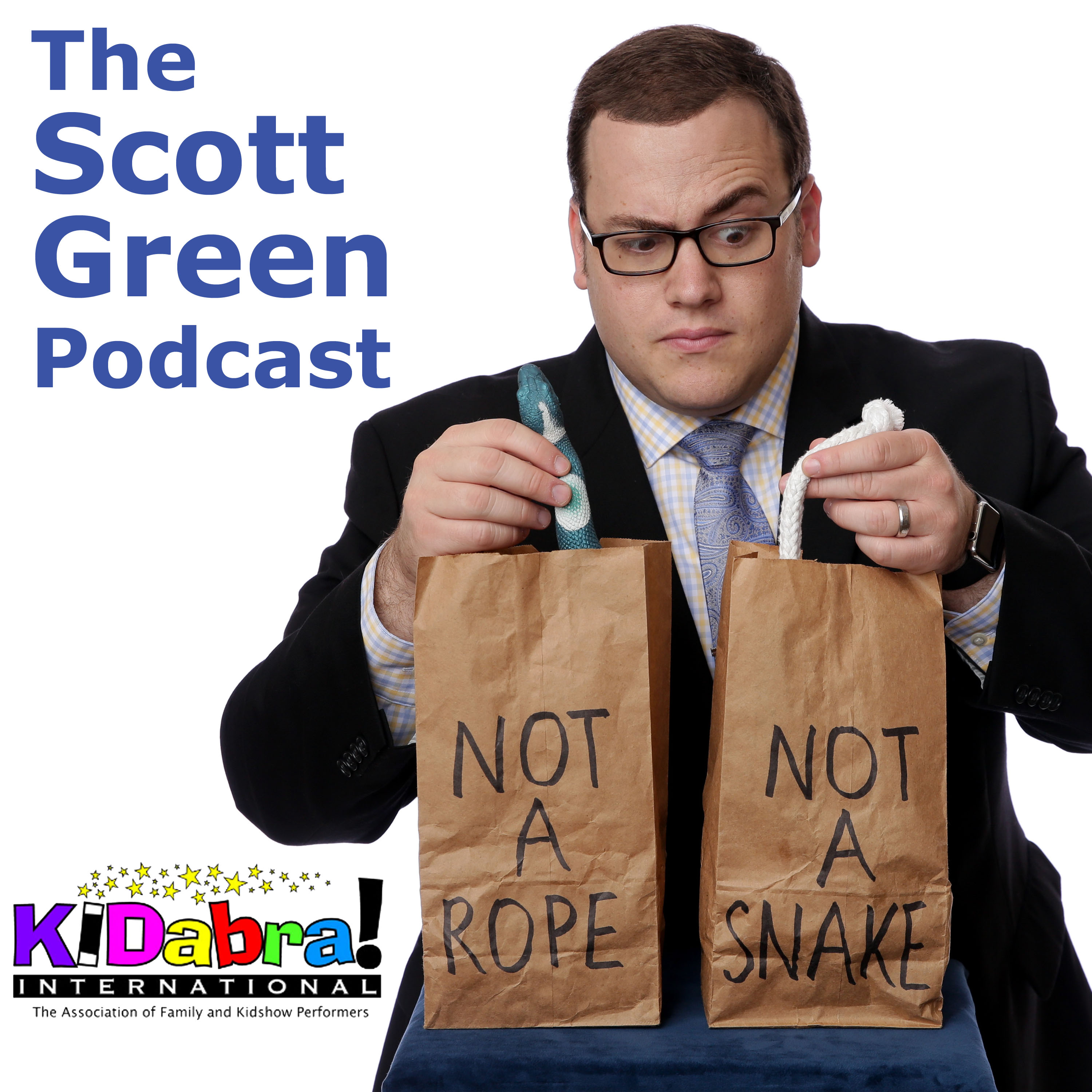 Scott interviews Barry Mitchell, a magician, inventor and lecturer based in Tennessee. Barry talks about his humble beginnings as a street performer with a larger cause than himself, his creative and entrepreneurial spirit, and the proper way to prepare a presentatin for magicians.
Be sure to attend KAX, the conference January 24-27, 2018 in Southern California, where you can meet and mingle with Scott and Barry and hear both lecture. Learn more at kidabra.org. 
Subscribe to the Scott Green podcast on iTunes or your favorite Podcatcher app, or follow at scottgreen.podbean.com. You can buy Scott's book, Excellence in Family Magic, and many of his original routines complete with props at scottmakesmagic.com.