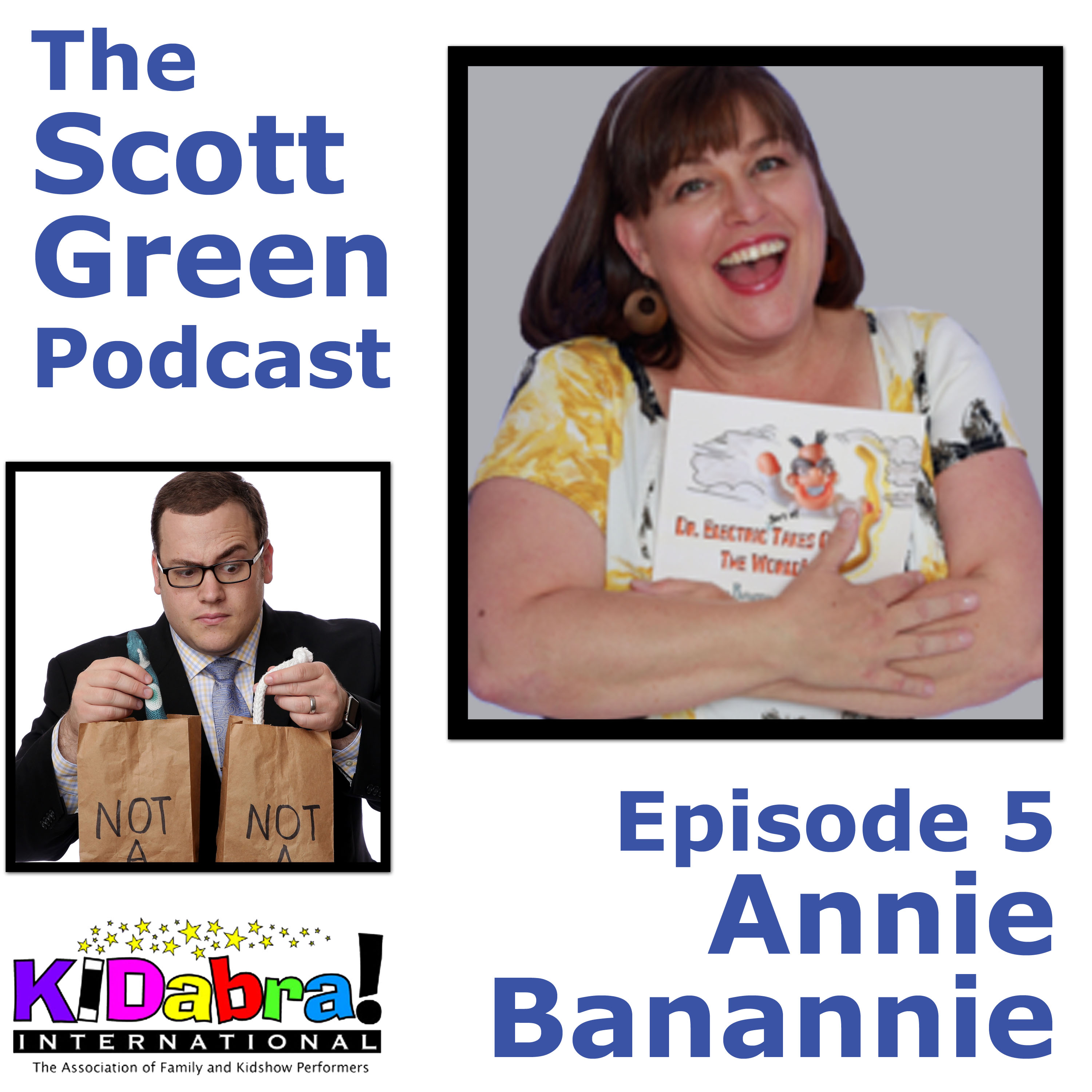 Scott interviews Annie Banannie, a Los Angeles-area children's entertainer who presents balloon-based storytelling programs. In addition to being a talented performer, Annie is also a sharp businessperson and shares great, simple, actionable business advice that any children's entertainer can implement.
Be sure to attend KAX, the conference January 24-27, 2018 in Southern California, where you can meet and mingle with Scott and Annie and hear both lecture. Learn more at kidabra.org. 
Subscribe to the Scott Green podcast on iTunes or your favorite Podcatcher app, or follow at scottgreen.podbean.com. You can buy Scott's book, Excellence in Family Magic, and many of his original routines complete with props at scottmakesmagic.com.